Expand your Team's Capabilities
Leverage our expertise to drive your next project's success.
Project Support
Your Project Requires Special Attention
Managing day to day IT needs is one thing, but when it comes to projects that require a unique approach and specific expertise, that's a different story.
IT projects can be time-consuming, costly, and may slow your business down if not managed properly from start to finish. Too many businesses wait till a crisis hits to call in experts. You don't have to wait till something goes wrong to get the help you need.
You can have the right expertise and vendor support in place before your project even starts.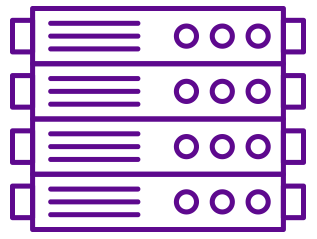 Enhanced Network
Performance

Extend Your Team's Capabilities

Integrate Your Systems Securely in the Cloud
UnlimitedCapabilities
Business operations today would be lost without the benefits of storing and backing up information with cloud-based solutions. If you haven't taken the leap by now, it's time you did.
Migrating to the cloud means operations run smoothly, costs are reduced, and online demands are scalable. It's understandable though, that the thought of losing control can make the move feel intimidating.
With a reliable IT partner to help you migrate safely, you'll be able to make the best decisions, saving you time, money, and unnecessary headaches.
Simply Managed
ASSESS READINESS
Need to move some or part of your infrastructure to the cloud, but not sure where to start? Shadow IT Services cloud assessment services help map your requirements to a cloud-ready strategy. Consider an active directory assessment as your first step to cloud enablement of a modern workplace. These processes find opportunities and vulnerabilities that help guide your processes.
MIGRATE SUCCESSFULLY
Trust your migration project to a partner with deep expertise in cloud implementation. Whether you're moving your entire infrastructure to one public cloud or managing only select workloads in a private server, Shadow IT Services can make the move seamless and error-free. Our cloud engineers have a breadth of experience in multiple cloud migration strategies: IaaS, PaaS, and SaaS solutions in public, private or hybrid cloud environments. We're also cloud-agnostic, with active partnerships in all major public cloud offerings. We will always recommend the vendor with the best options and products for your requirements.
IMPLEMENT AND INTEGRATE
Cloud environments work better when they are configured and optimized correctly. Work with Shadow IT Services to set up best practices in security and cost configurations in your cloud environment. Set up a road map to adoption and have support ready for your users, all before deployment.
TRACK AND UPGRADE
You cloud environment is not a set-it-and-forget-it ecosystem. It needs attention and monitoring throughout its life cycle. Shadow IT Services offers cloud managed services in addition to health checks and professional service engagements, so you can work cloud maintenance your schedule.
Cloud Services
WE WILL MAKE THE CLOUD WORK FOR YOU.
Shadow IT Services can help make the innovative business decisions you need by migrating your IT systems to the cloud. We've been offering IT solutions since 1986 enabling hundreds of businesses to stay ahead of the curve.






EXTENSIVE EXPERIENCE AND CUSTOMER SERVICE
An IT project needs so much more than just technical expertise. Shadow IT Services delivers the intangible project benefits of customer service, communication, and great relationships with most software vendors. This means you'll experience a high level of support from us while also leveraging great relationships with software and hardware vendors to get the attention your project needs.

Our experienced consultants hold the highest certification levels for every product we sell.

We are completely committed to the clients we serve and follow through on every project with fierce loyalty.

We base our solutions on leading technology manufacturers.

We help you integrate all your in-house and cloud based services.

We help you manage and modernize your IT architecture.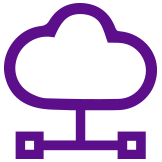 We help you manage and modernize your cloud integration.

Manage your risk by implementing security and privacy by design.

Warranties, service contracts, and licenses in one location.
IMPROVE THE WAY YOU DO BUSINESS
REDUCE DOWNTIME.
INCREASE PROFITS.
When your IT needs are met you can focus on the important side of running your business. You can reduce downtimes, improve customer service, and increase profits.
A PARTNER WHO ALWAYS
PICKS UP THE PHONE
Experience relentless customer service and fast response times. Shadow IT Services meets you where you are and helps you achieve more.
QUALITY SERVICE
GUARANTEED
We focus intently on the quality of our work and maintain high standards for our staff. So you know you're getting the best outcome possible on every deliverable for your project.
CLOSE THE CAPABILITIES GAP
GET BACK TO THE WORK YOU WANT TO DO.
With the technology landscape continually changing, the needs of your users are outpacing the resources you have available. You need to find a way to close the gap between what you're responsible for delivering and your internal capabilities.
With the right partner, you can take on more challenges while staying resilient, adaptive, and efficient.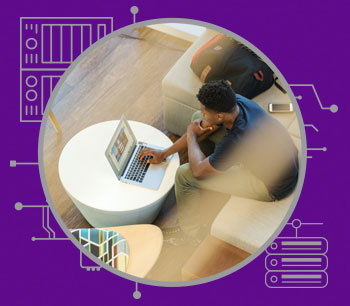 Expert Support For Your Entire Stack
Get Started with Shadow IT Services